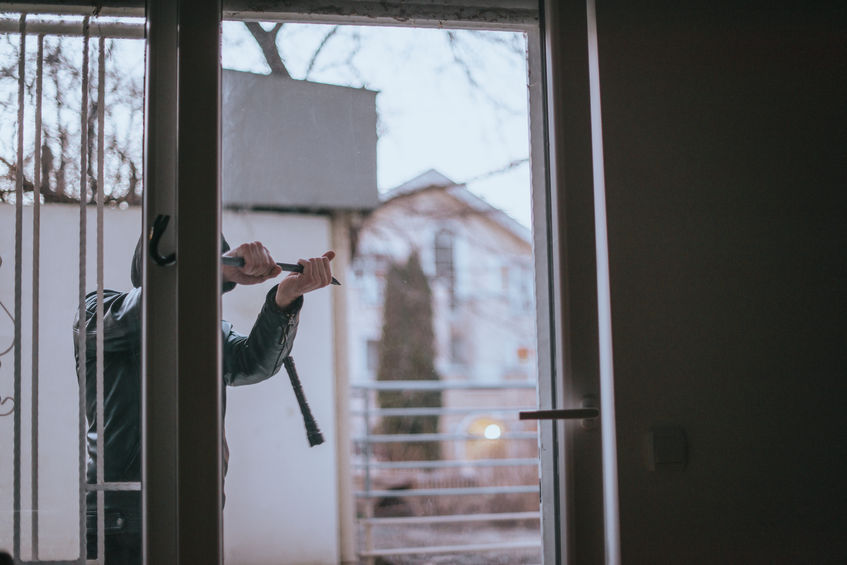 It's that time of year when people start planning trips away from their home, especially for "summer vacation." With that in mind, what are some bad home security habits to avoid?
Forgetting Locks
For starters, a lot of people are lax when it comes to locking up their place. It's important, though, to lock all your doors and windows when you're out of town. Most people remember to lock their doors, but they forget to check to see if all their windows are closed and locked shut. Anytime there's an unlocked window or door, that's a place where burglars can gain easy access to a home.
Hiding Keys
Next, a lot of people hide the key to their home somewhere outside their home. The problem with this is that people often hide their key(s) in obvious places that can easily be discovered by burglars. Ideally, don't leave keys outside, but, rather, with a trusted neighbor or friend.
Too Much Social Media Information
Thirdly, there's the issue of social media. Too many people make the mistake of posting they're away from home! This is like giving an open invitation to would-be burglars to come rob the house! It's better to wait until after you get home from your trip to post pictures of it, and indicate that you took the trip in the past so everyone knows you're "home."
Visible Valuables
What else do people do? They tend to leave valuables visible to would-be burglars. The better deal is to hide valuables so they're not easily seen through the windows and/or if someone were to enter the house looking for them. Perhaps consider closing curtains/blinds when you're away, as well as storing valuable items in places where burglars wouldn't even look.
Finally, many people do not have home security systems set up and in place to catch anything out of the ordinary. Technology is available to help people "watch" their homes while away. If you'd like to know more about home security systems currently available, please call NYCONN Security Systems at 800-783-5004 for more information.