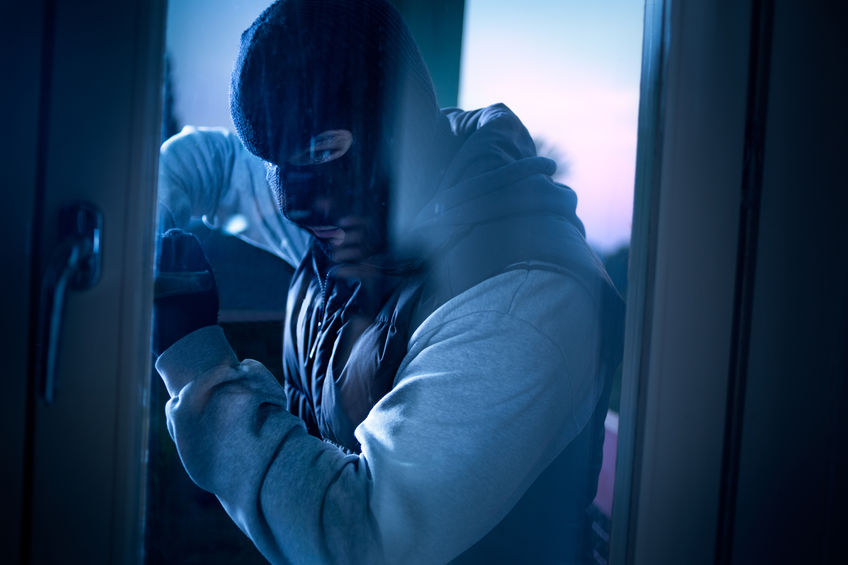 Do you want to improve your home's security, economically? What are some inexpensive ways to make your home safer from burglars? 
Lights, Camera (No) Action!
Lights make a difference. Burglars always go for dark houses where it looks like no one is at home. Why? Well, it's easier for them to rob a place where they won't have to deal with any occupants. Therefore, make it look like someone's always at home by leaving a light or two on inside your house at night, even if you're not home. Also, consider installing motion lights outside, especially around back doors or windows. That way, if someone approaches at night, the light(s) will go on and hopefully scare them away.
Burglars don't like being watched. So, if they see security cameras attached to your home, they might choose a different house to steal from. Whether or not your cameras are "real" doesn't actually matter! You could install fake security cameras and they'd be just as good a deterrent as real, filming ones. That said, you could buy a fairly cheap "real cam" to keep watch on who's outside your house. The nice thing about today's technology is that you could be using your smartphone and an app to literally check on the exterior and interior of your house even if you're far from home. 
Professional Security Services
Lights and cameras are two inexpensive ways to help keep your house safe. Of course, if you really want expert security, you should have a system set up by a professional.
NYCONN Security Systems utilizes today's technology to offer 24 hour home security monitoring from burglary, fire and carbon monoxide dangers while also checking for flooding and/or temperature changes. So, if you're looking for reliable home security services, call NYCONN Security today at 800-783-5004 or use our contact page here.